Trend Analysis Start With Jenkins or Gitlab

In this blog, CI tools compared before. In this post, a trend analysis study carried out. Let's examine Jenkins and GitLab. First of all, Jenkins have huge community and in Turkey GitLab is making huge advertisements and too many people is talking about it. So, Testbone selected these too.
Trend analysis question comes: Should a freshmen start learning Jenkins or GitLab? Let's look at Google's Trends. Keywords are Jenkins and GitLab. Countries are USA, UK, Germany, Turkey.
USA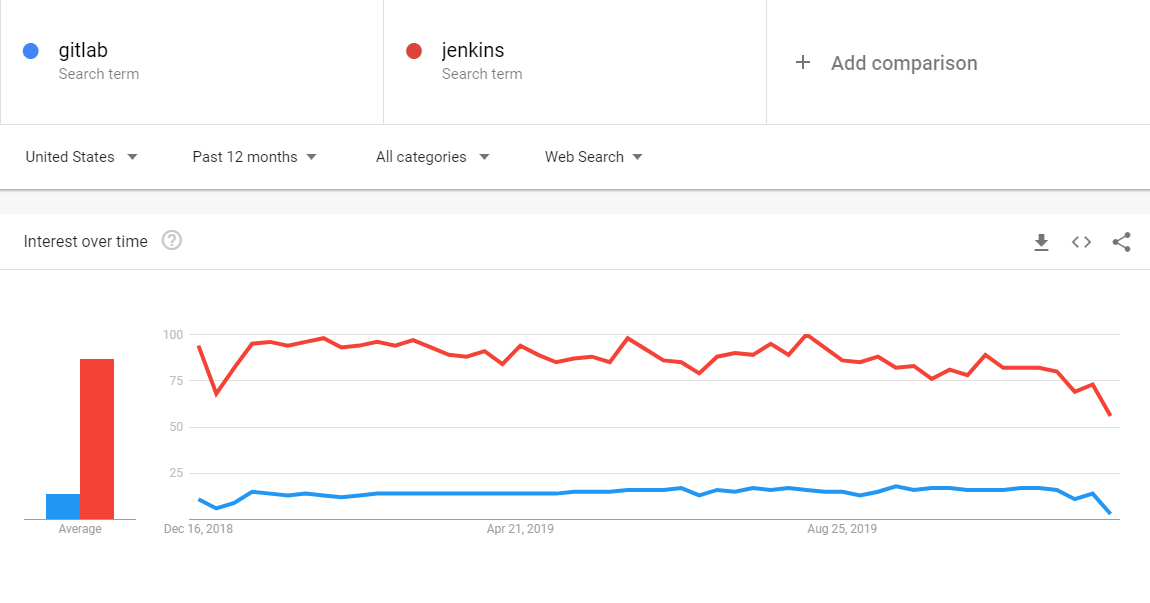 UK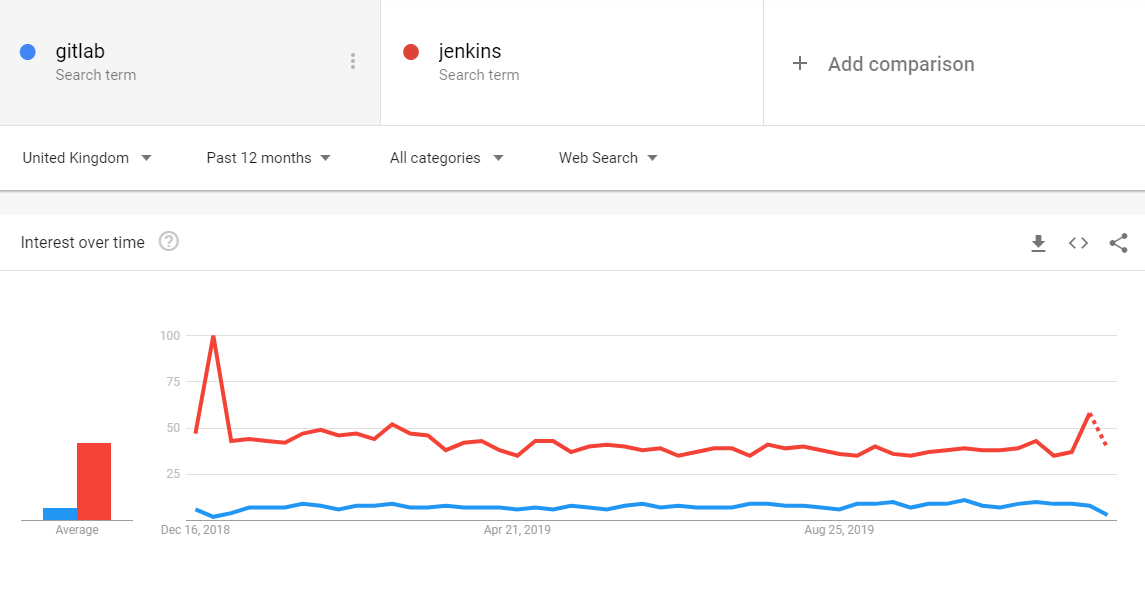 Germany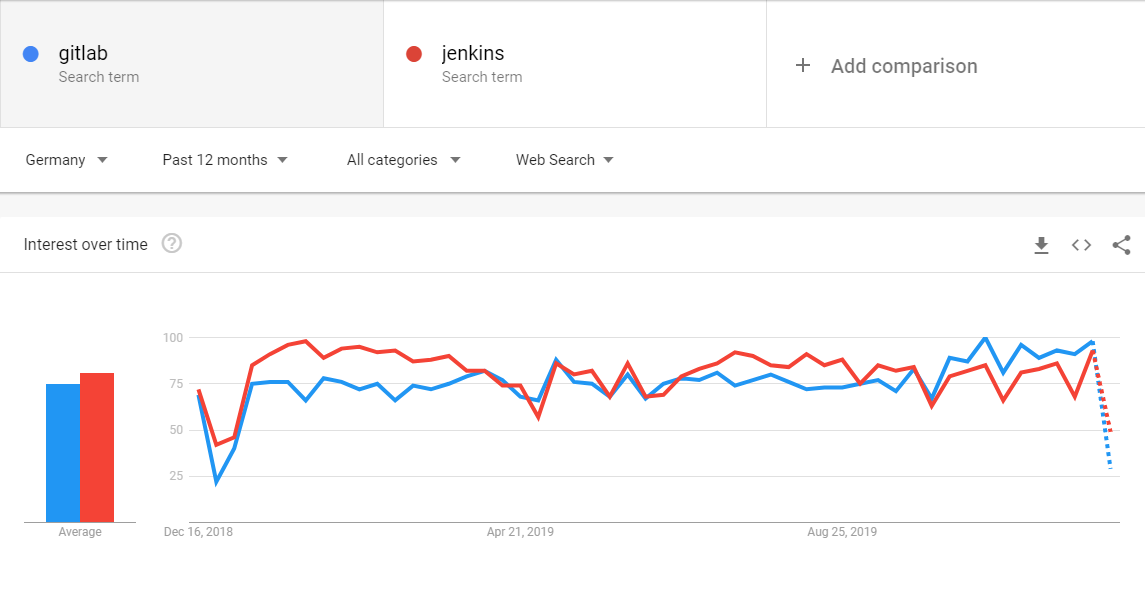 Turkey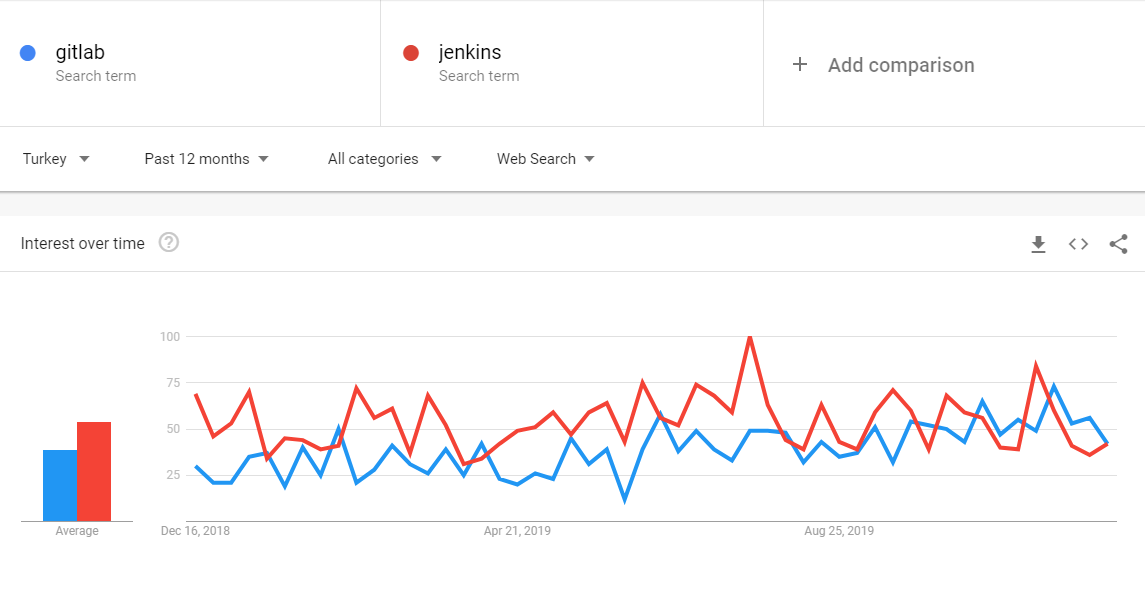 If you look at the pictures the result is divided into two: USA and UK searches Jenkins dominantly and Germany and Turkey searches GitLab.
If Testbone is a freshmen it is better to start Jenkins in USA and UK, and in Germany and Turkey to start with GitLab is better. Testbone can be integrated to both with just one liner.
Next posts will be about these two, their setup, integrations and operations. Thanks